San Francisco City Hall is a wonderful wedding venue and is quite popular.  I've photographed hundreds of weddings there.  But until the day of the wedding, not many people have actually visited the venue so I am often asked some basic questions.  Here are the answers to some of those questions.
Where do I park?
When you look up the address, you will note that it is located at 1 Dr Goodlett Place, San Francisco.  Even most natives will not recognize that street name because it is only one block long.  That is the name of Polk Street for the block in front of City Hall.  Parking is not easy to find but the most convenient lot is an underground structure  below Civic Center Plaza.  You enter the structure from McAllister Street.  The lowest lever (the third one) has free concierge parking when it starts to fill up.  Otherwise, you can park anywhere on that level yourself and take the elevator up.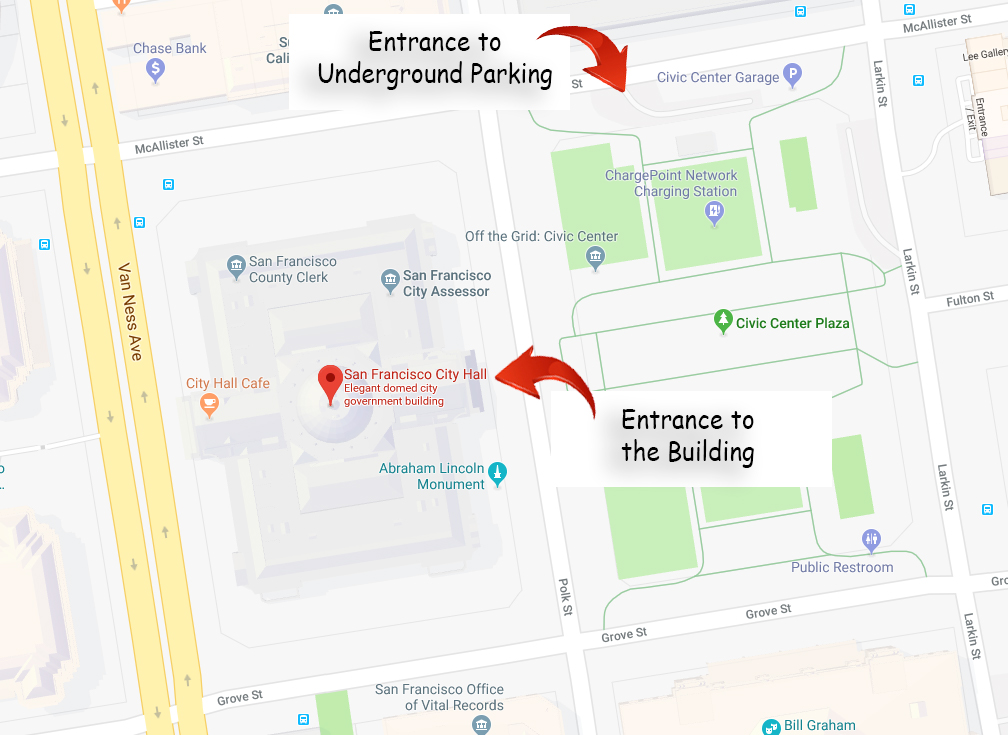 How do we meet?
Everyone must pass through security to gain entrance to the building.  Photographers must enter at a special screening area on the south side of the building.  The public can come through the main doors either from the Van Ness or the Polk Street side.  I find the easiest way is to meet at on the ground floor at the bottom of the Grand Staircase.  The staircase is just beyond where the public has to be cleared through security.
Not sure what the staircase is?  Don't worry, it is huge and you can't miss it.  Here is a photo I was fortunate to take for a couple during a rare time when the public area of the building was empty.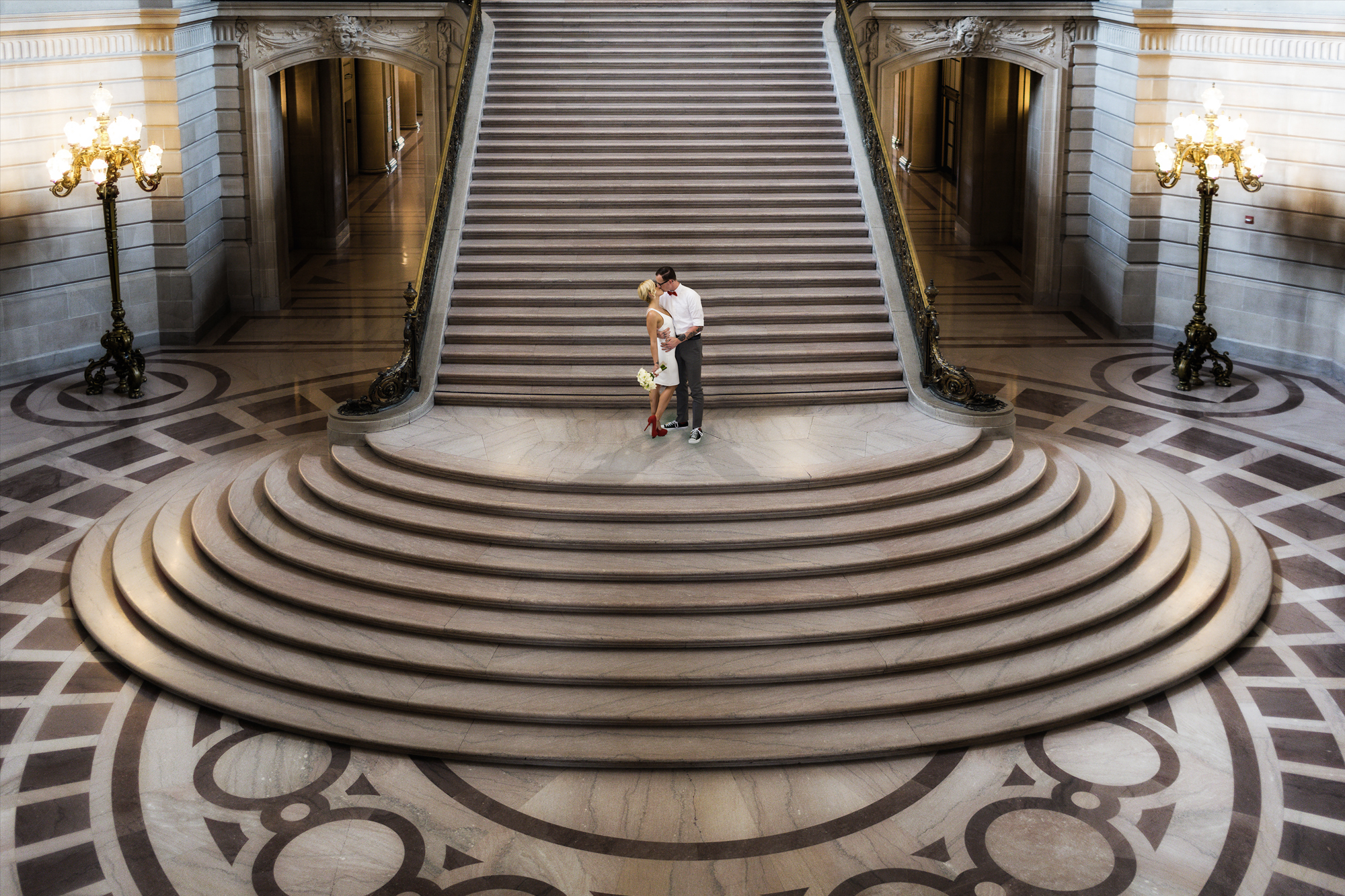 Miscellaneous
After we meet, I can help you through the other nuances of City Hall (like where to check in, when we can do some portraits, etc.).  You will want to allocate about 10 to 15 minutes for the check-in process.  Make sure you have brought your paperwork and ID's.  During the second part of the check-in process you will talk to your officiant and have your witnesses sign their forms, too.  After that, you are just minutes away from being married!